Press the button above to head over to the Worldflight Operations Center for all things Worldflight!
Participants from around the globe raise money for their own charities by conducting their own events.

WorldFlight Australia


WorldFlight Team Perth


WorldFlight Team Airbus


WorldFlight Team Giant 1471


WorldFlight Team Covey


WorldFlight Hamilton NZ


WorldFlight Team Simfest


WorldFlight Team Velocity


WorldFlight Team Germany


WorldFlight Team JeeHell A320


WorldFlight Team USA


WorldFlight Team Virginia


WorldFlight Team SoCal


WorldFlight Team Cali
WorldFlight Australia is a virtual round the world flight that has raised over $400,000 for The Australian Royal Flying Doctor Service.
WorldFlight commences in Sydney on Sunday, 6th of November at 7am AEDT and finishes 7 days later on Saturday, 11th of November. As we get closer to the departure date we will provide more details of the route, flight plans and suggested scenery links so that other members of the VATSIM network can join in and fly along with the group. Live video feeds can be found on our INTERACT pages and you can follow the fun on our FaceBook page.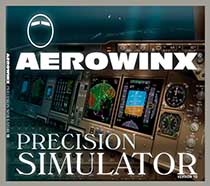 WorldFlight Australia uses Aerowinx's Precision Simulator (PSX) as the primary software that drives the simulator.